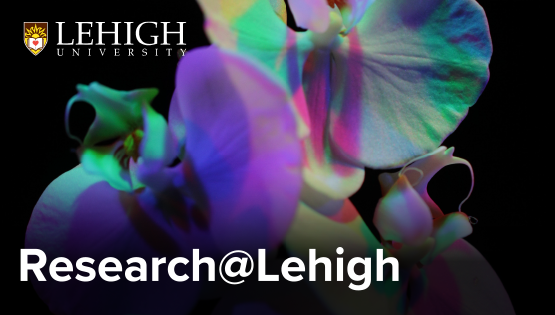 April 4, 2023
Welcome to Research@Lehigh, a monthly newsletter from the Office of the Vice Provost for Research featuring research resources and services; important announcements and deadlines; upcoming events, workshops and training; and recent research news.
---
Announcements  
Call for proposals: Seed Translational Research Projects
An interdisciplinary university-wide team is working on a large-scale proposal for a new NSF program called Accelerating Research Translation (ART). We will be requesting $6 million over 4 years to increase Lehigh's institutional capacity to translate research at the university into actual use and impact in society.
We are currently seeking faculty-led proposals for Seed Translational Research Projects, which can be funded as part of the overall ART award. We seek projects that will translate fundamental research into real world impact – impacts that can be economic and/or social – within a relatively brief window of time. Read more here >
LIRA is live! 
Thank you to all of the personnel involved with a smooth transition. Resources for making the most of your experience working in LIRA can be found here >
---
Upcoming Dates & Deadlines
WED, APR 5 | 11:00 AM - 1:00 PM
WED, APR 12 | 11:00 AM - 1:00 PM
LIRA office hours are continuing to be offered weekly on a drop-in basis for any additional questions or assistance. Zoom links can be found here >
FRI, APR 7 | 12:00 - 1:00 PM
Have you ever thought about a new idea for an invention? Join us for a lunch and learn session and  learn more about technology commercialization, what is considered intellectual property and Lehigh University's involvement with NSF I-Corps. Please RSVP here >
SAT, APR 15 | 5:00 PM
The NSF-NRT Program supports development and implementation of promising new STEM graduate education models. View the solicitation here. Internal applications are due April 15 through Infoready.
ONGOING
Planning on submitting an NIH proposal? Members read each others' drafts and offer feedback in this intensive writing group. This opportunity is open to current faculty and postdocs. New members are welcome any time.
ONGOING
This writing group is for early career faculty who are preparing their NSF Career proposals. Get help with early stage planning; deadlines to keep the work on target; and feedback on drafts. You do not need to have a draft or absolutely plan to apply this year to participate. New members are welcome any time.
---
Featured Resources
Visit the LIRA learning page, featuring training resources for how to use Lehigh's Integrated Research Administration (LIRA) system for proposal development & submission, sponsored agreement initiation, and award administration.  
This guide explains key concepts for faculty and staff who are involved in applying for, conducting, and stewarding research programs. The content is specifically related to sponsored programs, as well as topics that are important regardless of the source of support.
Ever wonder what types of activities require IRB review? Take a look at our handy guidance which helps researchers understand the criteria for "human subjects research" at Lehigh.
A list of resources and services available from the Office of Research. 
---
Spotlight Q&A
Get to know members of the Lehigh Research team. 
Ainsley Lamberton
Administrative Director
How would you describe your job to a layperson?
I'm sort of an air traffic controller for the VPR and its offices, ensuring that my colleagues have what they need to be successful in support of research at Lehigh. Outside of that day-to-day, I collaborate across campus to continually improve our research environment, both for faculty and staff. I work with wonderful people, and it's exciting to see Lehigh evolve.
What are your hobbies?  I'm an avid reader, and I love to travel and paddleboard. I am also very involved in postcard writing campaigns that encourage voter registration and engagement.
What is something that people may not know about you?  Robert A. Lamberton, who was president of Lehigh from 1880-1893, was my great-great-great-great uncle. Our common ancestors came to Carlisle, PA from Ireland in the late 1700s. My branch of Lambertons ended up in Minnesota, where I was born. I had no idea about this history when I started working at Lehigh!
---
Research News
| | |
| --- | --- |
| | Lehigh researchers explore ignition probability—an important step in wildfire risk analysis. |
| | Eduardo J. Gómez investigates how processed food companies sway politics and policy in emerging economies. |
| | Annabella Pitkin examines how communities respond to trauma, address suffering, and renew transformative relationships through practices of memory |
For previous newsletter issues, click here >
---
Contact Us
Questions, feedback and content suggestions? We welcome your feedback. Email us at vpresearch@lehigh.edu.
Follow us on Twitter @LehighResearch
---
Office of the Vice Provost for Research
Alumni Memorial Building, 27 Memorial Drive West
Bethlehem, PA 18015