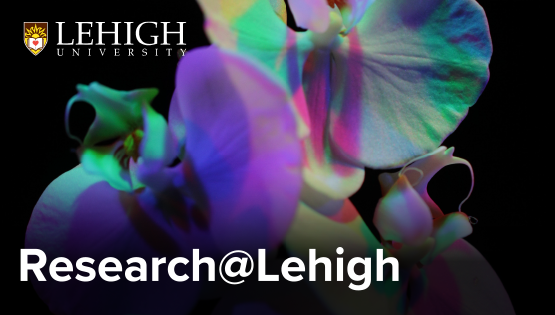 July 13, 2023
Welcome to Research@Lehigh, a monthly newsletter from the Office of the Vice Provost for Research featuring research resources and services; important announcements and deadlines; upcoming events, workshops and training; and recent research news.
---
Announcements 
New Research Enhancing Programs
In support of Lehigh's strategic plan, Inspiring the Future Makers, we are pleased to announce two new programs based on feedback we received in the strategic planning process.  These programs are aligned with our goal of strengthening the research environment.  A competitive University Sabbatical Fellows Program will allow faculty to extend a regularly scheduled one-semester academic leave to a two-semester leave at full base salary.  A Visiting Scholars Program will support researchers from other institutions to spend time in residence at Lehigh for consultation and collaboration. 
Postdoctoral Affairs website
Visit the new Postdoctoral Affairs website, designed for new and current postdocs, their mentors, and the research staff who support them.  It aims to provide a central hub for information on postdoctoral fellowships, career development, events, and other resources. Stay tuned for new programming starting in Fall 2023. 
Awarded a grant, working on new research, or writing a book?  
Let Lehigh's Communications Office know and we can help promote your work. Add your information to this short form. Both works in progress or soon to be published are welcome. For any questions or follow up, contact Amy White, interim director of media relations or Emily Collins, media relations specialist.
Change in Lehigh's NIH Eligibility for R15 grants
As a result of Lehigh's exciting increase in NIH funding, we are no longer eligible to submit R15 proposals. Information about eligibility can be found here. Questions? Ask your Contract and Grant Specialist.  
---
Upcoming Dates & Deadlines
ONGOING
The Graduate Writers' Studio is hosting the NSF GRFP proposal writing group.  If you are a STEM senior undergraduate, or 1st/2nd year graduate student who is planning on applying this October, this group is for you. We will discuss application expectations and help each other during the drafting process. The 5-year fellowship provides 3 years of financial support inclusive of an annual stipend of $37,000.  
FRI, JUL 14 | 5:00 PM (Letter of Intent)
MON, JUL 31 | 5:00 PM (White Paper)
The Major Research Instrumentation Program (MRI) catalyzes new knowledge and discoveries by empowering the Nation's scientists and engineers with state-of-the-art research instrumentation.  The upcoming round of submission is due this Fall.  Full details regarding the internal submission process and criteria can be found at the link above.  
WED, JUL 19 | 12:00 -1:00 PM 
Join us to learn about the National Endowment for the Humanities as the deadline for the summer stipend program approaches. Jenna Lay from the English department will join us to discuss best practices for applications and priorities for funding. Discussion will also touch on fellowships and other NEH programming. 
FRI, AUG 18 | 5:00 PM (Internal Limited Submissions Date)
Applications are invited for the NEH Summer Stipend Program for Summer 2024. The program aims to stimulate new research in the humanities and its publication, and provides $6,000 to support continuous full-time work on research-based projects in the humanities for a period of two consecutive months. Visit the link for more information.
---
Featured Resources
Need help with developing a proposal or using LIRA? You can find support by following the guidance on the LIRA website here.
Looking for information on how to best comply with federal export control regulations as a faculty member? Research Integrity provides the following guidance on issues surrounding export control that are particularly important for faculty members to know. This resource is updated regularly with new information. 
---
Spotlight Q&A
Get to know members of the Lehigh Research team. 
Jenny Chao
Research Program Development Specialist
How would you describe your job to a layperson?  I work with faculty in each college to help them become more successful grant writers and communicators of their research. I work on the internal seed-funding program, the new Postdoc office, as well as communications, including this newsletter.
What is something people may not know about you? I am Canadian; I am a psychotherapist by training; I was a pastry chef for 5 years before coming to Lehigh; I love to knit.  
What is the last book you read?  I read Wrong Place Wrong Time by Gillian McAllister while on vacation. Don't let the corny title put you off, it's a page turner!
---
Research News
| | |
| --- | --- |
| | His project, "Controlling Non-Specific Peptide Degradation in Hydrogels," is funded with a $200,000 award from the National Science Foundation Engineering Research Initiation. |
| | Christine Makosky Daley and Sean M. Daley author a new book culminating five years of research. The book offers one of the most comprehensive looks at contemporary Native identity in the United States to date. |
| | NIH grants totaling nearly $4 million support Lehigh Engineering professor Yu Zhang's AI-driven approach that could revolutionize the way conditions such as depression are classified, diagnosed, and treated |
For previous newsletter issues, click here >
---
Contact Us
Questions, feedback and content suggestions? We welcome your feedback. Email us at vpresearch@lehigh.edu.
Follow us on Twitter @LehighResearch
---
Office of the Vice Provost for Research
Alumni Memorial Building, 27 Memorial Drive West
Bethlehem, PA 18015