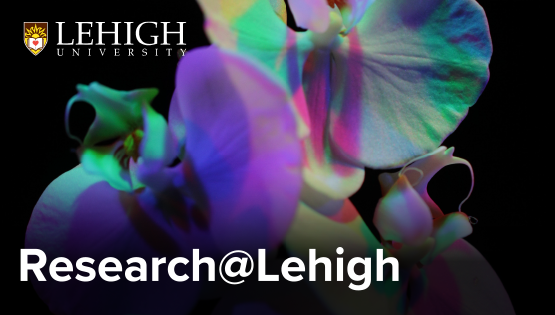 October 2, 2023
Welcome to Research@Lehigh, a monthly newsletter from the Office of the Vice Provost for Research featuring research resources and services; important announcements and deadlines; upcoming events, workshops and training; and recent research news.
---
Announcements 
LIRA Conflict of Interest Module
We are happy to announce that the LIRA system will be expanded to include a Conflict of Interest (COI) module, which will collect all required disclosures per the university's Conflict of Interest policy and the policy on Financial Conflicts of Interest Related to Research and Sponsored Programs. The system will go live in November 2023, at which time, all faculty and staff will be required to log into LIRA to complete the required annual policy review and disclosure. See the full announcement here.  Please contact the Office of Research Integrity (incoi@lehigh.edu) with any questions or concerns.
Research Participant Payment
The Office of Research Accounting must be able to determine when any given research participant receives more than $600 in compensation from Lehigh within a single calendar year. To facilitate the tracking of total payments to research participants, investigators are required to follow the important guidelines listed here > 
Faculty Internationalization Grant
The Office of International Affairs is pleased to announce the opening of the Faculty Internationalization grant that supports Lehigh faculty members seeking to engage or enhance international research and teaching experiences. Due October 20, 2023.  Full details can be found here > 
---
Upcoming Dates & Deadlines
FRI, OCT 13 | 5:00 PM
The FRG provides funding of up to $6,000 for the conduct, completion and expansion of research projects. 
TUE, OCT 24 | 12:00 - 1:00 PM
Join us for an informal conversation with Lehigh faculty about what to expect in an academic job interview, how to prepare, and more. 
FRI, OCT 20
The OIA Faculty Internationalization grant supports Lehigh faculty members seeking to engage or enhance international research and teaching experiences.
FRI, OCT 26 - WED, DEC 6 | 8:30 - 10:30 AM
Register for a six-session fall workshop series to further develop your research mentoring expertise. This workshop series is particularly useful to post-doctoral fellows, pre-tenure faculty and those applying for extramural research training grants to support graduate or undergraduate students.. Led by Dr. Marci Levine and Dr. Kathleen Hutnik.
MON, OCT 30 | 5:00 PM
We invite white paper submissions for new research centers around these three main themes, due Mon Oct 30 by 5:00 pm:
Assessing and improving health by working outside of healthcare settings

Interdisciplinary research and creative work to understand conflict and change

Innovation for sustainable and resilient infrastructure and communities
FRI, NOV 3 | 5:00 PM 
The Accelerator Grant program is intended to assist teams of Lehigh investigators in developing multi-investigator research programs in particularly promising areas. One award per year will be made for up to $250,000 over a two-year period. For each proposal, we expect that the team will ask their college or department for additional support to bolster that provided by the VPR office.  
---
Featured Resources
The Office of Research maintains an online library of successful internal grant proposals, available to support Lehigh faculty in their grant writing by offering ideas and insight into content depth, structure, style and format.
Who is eligible to apply for an internal grant?  Can I apply for an FRG every semester?  Can internal grant funds be used to support a graduate/research assistant? Are equipment purchases an allowable expense? Find the answer to these questions and more in our FAQ guide.
---
Spotlight Q&A
Get to know members of the Lehigh Research Community. 
Sarah Riccaboni
Sr. Contract and Grants Specialist, ORSP
How would you describe your job to a layperson?  My job is part support, part compliance, and a whole lot in between! I help ensure the research proposals and awards adhere to requirements and guidelines. More recently, I have been working a lot with LIRA, our new electronic research administration system, to help with training and building business processes. 
What is something people may not know about you?  I was an Anthropology and Africana Studies major in college and then received my Master's in Education Development. I spent time living abroad in Ghana when I was in college.  I love learning about people, cultures, and all the amazing things this world has to offer!
What are your hobbies? In my free time (which is rare with two young kids) I enjoy playing guitar and crocheting. I also love being outside! I enjoy walking, hiking, and riding my bike.
---
Research News
| | |
| --- | --- |
| | Lehigh University researcher Javad Khazaei has set a course to improve the way the Navy operates and maintains microgrids through the development of cutting-edge resilience assessment and control capabilities.  |
| | The university hosts events to recognize postdoctoral scholars' contributions to discovery. |
| | The discovery could lead to a vast range of applications in a variety of fields including healthcare, material transport and agriculture. |
For previous newsletter issues, click here >
---
Contact Us
Questions, feedback and content suggestions? We welcome your feedback. Email us at vpresearch@lehigh.edu.
Follow us on Twitter @LehighResearch
---
Office of the Vice Provost for Research
Alumni Memorial Building, 27 Memorial Drive West
Bethlehem, PA 18015