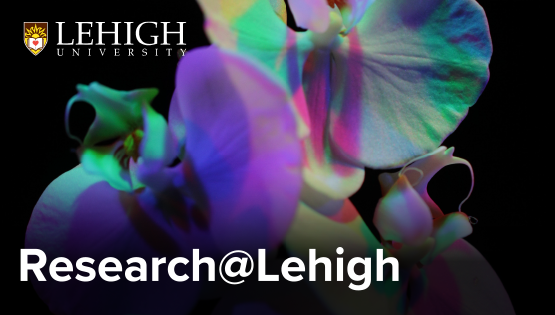 June 13, 2023
Welcome to Research@Lehigh, a monthly newsletter from the Office of the Vice Provost for Research featuring research resources and services; important announcements and deadlines; upcoming events, workshops and training; and recent research news.
---
Announcements  
The newly launched GSRS blog is a graduate student-run series that will highlight high-quality, peer-reviewed research conducted in all disciplines by graduate students at Lehigh University. It features articles written by graduate students to share their research in a way that is easy for the general public to understand. New stories every Wednesday at noon. 
---
Upcoming Dates & Deadlines
Whether you are new faculty, department support helping with proposal development, or want a refresher on the LIRA grants and agreements system, please sign up for one of our LIRA Crash Course sessions!
We will be holding the LIRA Crash Course sessions live on Zoom on the following dates:
| | | |
| --- | --- | --- |
| Thursday, June 15th | 10am-11am | |
| Wednesday, June 28 | 11am-noon | |
| Friday, June 30 | 1pm-2pm | |
| Thursday, July 6 | 2pm-3pm | |
This one hour session will focus on navigation, tips and tricks, and highlight the most important aspects of proposal development in LIRA. While predominantly developed for faculty and those who help with proposal development at the department level, all are welcome to attend.
Also, please don't forget to check out the LIRA Learning site for additional resources and information on the system.
STARTING JULY, TBD
The Graduate Writers' Studio is hosting the NSF GRFP proposal writing group. Graduate students entering their 1st or 2nd year and rising seniors are encouraged to join.  The NSF GRFP seeks to broaden participation in science and engineering of underrepresented groups, including women, minorities, persons with disabilities, and veterans. The five-year fellowship provides three years of financial support inclusive of an annual stipend of $37,000.  
TUE, JUL 18
NASA's new Research Initiation Awards (F.22) provides funding for faculty that have not received federal funding as a PI in the last 5 years doing research in any NASA discipline including physics, astronomy, earth sciences, biology, and related areas. This is a great opportunity for junior faculty, and faculty interested in working with undergrads. Please contact Prof. Josh Pepper, who is currently serving as a NASA program officer, with questions.
FRI, AUG 18 | 5:00 PM (Internal Limited Submissions Date)
Applications are invited for the NEH Summer Stipend Program for Summer 2024. The program aims to stimulate new research in the humanities and its publication, and provides $6,000 to support continuous full-time work on research-based projects in the humanities for a period of two consecutive months.. Tenure-line faculty members must be nominated by their home institution, and only two nominations from each institution are permitted. Non tenure track faculty, postdoctoral fellows, and graduate students waiting to confer are all exempt from campus nomination and may apply directly to NEH.   
---
Featured Resources
Pivot and ORCID are two useful services for keeping your research profile up to date so that potential collaborators and funders can easily see what work you've done and with whom. An up-to-date profile allows Pivot to more accurately suggest potential funding opportunities of interest and helps to attract potential collaborators.
This site is designed specifically for Postdoctoral researchers, their mentors, as well as the research staff who support them.  It aims to provide a central hub for information on postdoctoral fellowships, career development, events, and other resources.   Stay tuned for announcements about Fall events!
---
Spotlight Q&A
Get to know members of the Lehigh Research team. 
Tara Hudock
Sr. Contract and Grant Specialist
How would you describe your job to a layperson? I work with our professors to apply for outside funding to support their important research (Good cop), and then I work with them to make sure those funds are used in compliance with government regulations (Bad cop)!
How do you relax? Now that I am officially done with my MBA program, I am reading for pleasure again! I enjoy thriller and mystery stories and usually have multiple books going at a time.
Do you have a pet? Tell us about them.  I foster kittens for a local rescue - to date my daughters and I have saved almost 30 kittens and gotten them into happy forever homes.
---
Research News
| | |
| --- | --- |
| | Physicists Rosi Reed and Anders Knospe lead pioneering experiments at Brookhaven National Laboratory to better understand the strong nuclear force responsible for all matter. |
| | A new study explores how individuals coped with stressful life events experienced during the COVID-19 pandemic and which strategies were associated with better quality of life. |
| | New research is helping scientists better understand how microstructures change, or undergo "grain growth," at high temperatures. |
For previous newsletter issues, click here >
---
Contact Us
Questions, feedback and content suggestions? We welcome your feedback. Email us at vpresearch@lehigh.edu.
Follow us on Twitter @LehighResearch
---
Office of the Vice Provost for Research
Alumni Memorial Building, 27 Memorial Drive West
Bethlehem, PA 18015