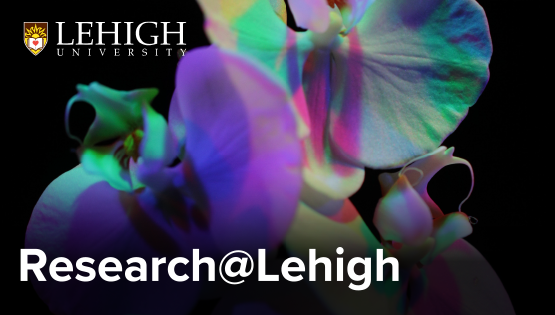 March 7, 2023
Welcome to Research@Lehigh, a monthly newsletter from the Office of the Vice Provost for Research featuring research resources and services; important announcements and deadlines; upcoming events, workshops and training; and recent research news.
---
Announcements  
LIRA is now live!
The Lehigh Integrated Research Administration system is now available for the creation and management of the following:
Proposals or grant applications
Contracts


Sponsored research agreements
Testing agreements
Material transfer agreements
Data use agreements
Non-disclosure agreements
HIPAA business associate agreements

Sponsored awards
Outgoing subawards
Award modification requests
Log in to the system using your Lehigh credentials.
Need help? Visit our LIRA website for additional resources.
---
Upcoming Dates & Deadlines
FRI, MAR 10 | 5:00 PM
CORE grants provide funding of up to $60,000 for the conduct of research with the goal of establishing and growing productive and competitive multi-faculty research programs. Open to tenured/tenure-track faculty, as well as Research Assistant/Associate faculty.
WED, MAR 15 | 1:00 - 2:00 PM
Need to develop an outreach project for your NSF Career or other proposal? Join us for a virtual panel discussion with campus faculty & staff who can partner with you and share insights on developing a strong project. 
FRI, APR 7 | 12:00 - 1:00 PM
Have you ever thought about a new idea for an invention? Join us for a lunch and learn session and  learn more about technology commercialization, what is considered intellectual property and Lehigh University's involvement with NSF I-Corps. Please RSVP here.
SAT, APR 15 | 5:00 PM
The NSF-NRT Program supports development and implementation of promising new STEM graduate education models. View the solicitation here. Internal applications are due April 15 through Infoready.
ONGOING
Planning on submitting an NIH proposal? Members read each others' drafts and offer feedback in this intensive writing group. This opportunity is open to current faculty and postdocs. New members are welcome any time.
ONGOING
This writing group is for early career faculty who are preparing their NSF Career proposals. Get help with early stage planning; deadlines to keep the work on target; and feedback on drafts. You do not need to have a draft or absolutely plan to apply this year to participate. New members are welcome any time.
---
Featured Resources
We're pleased to announce that Lehigh is now an organizational member of the National Postdoctoral Association.  All Lehigh postdocs, graduate students, faculty and admin can sign up for a free Affiliate membership and are entitled to these benefits: subscription to NPA e-alerts, the POSTDOCket, the NPA's official quarterly newsletter, reduced registration fees to the Annual Meeting & eligibility for the travel award program.
Did you know there are dozens of research resources available at your fingertips? Visit our Researcher's Toolbox to find information on sponsors, forms, agreements, your ORSP Contract and Grant Specialist (CGS), and much more.
---
Spotlight Q&A
Get to know members of the Lehigh Research team. 
Cynthia Kane
Assistant Vice Provost for Research and Sponsored Programs
How would you describe your job to a layperson?  
Together with my team, I endeavor to help the campus community build an understanding of externally funded research administration, the responsibilities of managing sponsored activities, and to provide continual education in the ever changing regulatory environment.  We strive for efficiency to minimize the administrative burden to faculty and staff to help them focus on their research.
What is something that people may not know about you? I was born and raised in a small town in the San Joaquin Valley of California, the youngest of five and the first in my family to graduate from college with a Bachelor's Degree.
Do you have a pet? Tell us about them.   I have an Olde English Bulldogge named Titus.  He is 3 years old and is loving, devoted, funny and very friendly. At 70 lbs, his happy approach to greeting you might make you hesitate, but he is just a big love who wants to say "Hi".
---
Research News
| | |
| --- | --- |
| | Kristi Morin develops Project STAY to help new teachers working with autistic students and improve teacher retention. |
| | Lehigh faculty join in publishing a study in Healthcare that provides "nuanced insights into individuals' access to health services during the pandemic". |
| | Khurram Hussain, associate professor of religion studies, takes a human-centered approach to reimagine where modern Islam belongs in the West.  |
For previous newsletter issues, click here >
---
Contact Us
Questions, feedback and content suggestions? We welcome your feedback. Email us at vpresearch@lehigh.edu.
Follow us on Twitter @LehighResearch
---
Office of the Vice Provost for Research
Alumni Memorial Building, 27 Memorial Drive West
Bethlehem, PA 18015