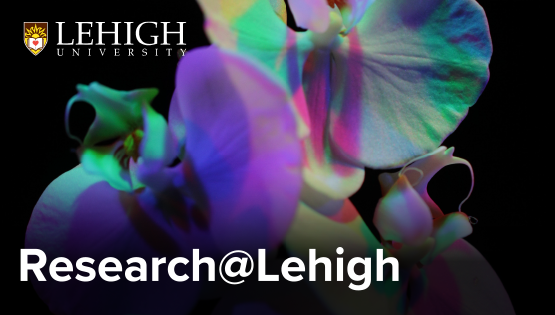 November 6, 2023
Welcome to Research@Lehigh, a monthly newsletter from the Office of the Vice Provost for Research featuring research resources and services; important announcements and deadlines; upcoming events, workshops and training; and recent research news.
---
Announcements 
The Office of VP Research and the College of Health are pleased to announce a new research development initiative: the NIH Proposal Writing Bootcamp, a six-month program for faculty and postdocs to work through the process of developing a proposal and submitting it to the agency. We invite all research faculty and postdocs across the university to be a part of the inaugural cohort. We will prioritize pre-tenure faculty and/or faculty who have not yet had a successful NIH proposal. To join the cohort, we ask that you send a maximum one page statement outlining your potential grant idea and attesting to your commitment to vpresearch@lehigh.edu by November 15, 2023. For more info, click here >
Reminder: The LIRA system, including Grants and Agreements, will be down from 5pm on Friday, November 10th through 8:00am on Monday, November 13th in order to implement the new COI module. During this time, no new proposals can be created and access to existing proposals will be unavailable. Visit the LIRA Announcements and News page for more information.
---
Upcoming Dates & Deadlines
TUE, NOV 28 | 12:00 - 1:30 PM
Join us for an informal conversation with RCEAS Sr. Associate Dean John Coulter and Director of OISS Amanda Connolly about how and what to negotiate for when you receive an academic job offer. Registration required.
WED NOV 8, 15, 29 | 8:30 - 10:30 AM
There are 3 more sessions in this fall workshop series to further develop your research mentoring expertise. This workshop series is particularly useful to post-doctoral fellows, pre-tenure faculty and people applying for extramural research training grants to support graduate or undergraduate students. Led by Dr. Marci Levine and Dr. Kathleen Hutnik. 
November 8, 2023 - Assessing Understanding & Fostering Independence
November 15, 2023 - Addressing Diversity & Ethics
November 29, 2023 - Promoting Professional Development
---
Featured Resources
Lehigh University has an Institutional Membership with the NCFDD, a nationally-recognized, independent organization that provides online career development and mentoring resources for faculty, postdocs, and graduate students. Sign up for an account to take advantage of the benefits of this membership.
Pivot-RP is one of the most widely used grant-searching tools in higher education. Search for available grants, receive funding alerts and newsletters for research teams. Pivot-RP offers researcher profiles to help you connect with users around the country who share your research interests. A free account is available for all Lehigh faculty, staff & students.
---
Spotlight Q&A
Get to know members of the Lehigh Research Community. 
Heather Messina
Assistant Director, Research Administration
College of Health
How would you describe your job to a layperson?  I am responsible for directing and overseeing college-level research administration functions. The faculty focus on the scientific aspects of funding proposal development and awarded projects, and me and my team takes care of the rest behind the scenes.
What is the last book you read?  The last book I read was for my dissertation "Big Data on Campus: Data Analytics and Decision Making in Higher Education." The Lehigh Institutional Research Office provided insights within the context of the book which was a nice surprise! And I read other books to my kids every night.
How do you relax? I love gardening and cleaning up my yard from spring through fall. Also, going to the beach to enjoy the sun and salty air is an activity I hope to do more frequently throughout all seasons! 
---
Research News
| | |
| --- | --- |
| | A Lehigh research team explores the question by building novel control algorithms and linked robots. Prototypes will be put to the test in the Defend the Republic Drone Competition Nov. 17.  |
| | Fisher's research may have long-term implications for antimicrobial drug development. |
| | The article is published in the journal Health Economics, Policy and Law. |
For previous newsletter issues, click here >
---
Contact Us
Questions, feedback and content suggestions? We welcome your feedback. Email us at vpresearch@lehigh.edu.
Follow us on Twitter @LehighResearch
---
Office of the Vice Provost for Research
Alumni Memorial Building, 27 Memorial Drive West
Bethlehem, PA 18015