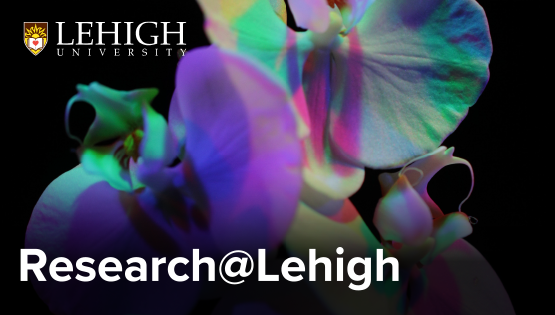 November 7, 2022
Welcome to Research@Lehigh, a monthly newsletter from the Office of the Vice Provost for Research featuring research resources and services; important announcements and deadlines; upcoming events, workshops and training; and recent research news.
---
Announcements  
The Office of Research Integrity is excited to share Lehigh's Export Control Compliance Manual (ECM). The ECM assists researchers and administrators in maintaining compliance with export control requirements by 1) identifying impacted policies and procedures, and 2) establishing roles and responsibilities related to export control compliance. The ECM was developed in collaboration with academic units and central offices, and impacted offices will receive training on updated processes. Please visit our website for the complete ECM and more information.
---
Upcoming Dates & Deadlines
JAN 2023 | Week of Jan 2nd
Planning on submitting an NIH proposal?  Members read each other's drafts and offer feedback in this intensive writing group. Register now - meetings will be held weekly based on participants' schedules.
MON, JAN 9 & TUE, JAN 10 | 9:00 AM - 3:00 PM
Join us for a two-day writing retreat and focus on your winter break writing goals. Faculty in any discipline and level are welcome to attend. Registration required.
JAN 2023 | Week of Jan 9th
This is a peer workshop for Early Career faculty interested in the NSF Career Grant. We will be joined by recent awardees who will share their experiences, insights, and answer questions.  A pre-cursor to our popular NSF Career Proposal Writing Group, which works with faculty from planning stages to proposal submission. 
---
Featured Resources
Pivot-RP is one of the most widely used grant-searching tools in higher education. Search for available grants, receive funding alerts and newsletters for research teams. Pivot-RP offers researcher profiles to help you connect with users around the country who share your research interests. A free account is available for all Lehigh faculty, staff & students. 
The Office of Research supports faculty looking to grow their research-whether through research funding or publications. We provide assistance with proposal development, strategic planning, as well as workshops on specific federal agencies
Internal funding opportunities (regular and special calls)
Limited submission opportunities
Agency Workshops and Writing Groups
Individual Proposal/Research Strategy Consultation
Team Consultation
Did you know there are dozens of research resources available at your fingertips? Visit our Researcher's Toolbox to find information on sponsors, forms, agreements, your ORSP Contract and Grant Specialist (CGS), and much more.
---
Spotlight Q&A
Get to know members of the Lehigh Research team each month.

Naomi Coll



Director of Research Policy and Compliance
How would you describe your job to a layperson? 
Universities that receive grants from the federal government have to follow specific regulations. I help Lehigh students, faculty, and staff understand and comply with those regulations.
What are your hobbies? I like to knit, read, cook, exercise, browse thrift and antique stores, and play with my children. 
What is the last book you read? "Unspeakable Acts: True Tales of Crime, Murder, Deceit, and Obsession". I consume an unhealthy amount of true crime content! 
---
Research News

Lang, associate professor of biological sciences at  Lehigh, develops a mechanistic understanding of genome evolution through experiments with yeast.

Mayuresh Kothare develops tools for optimizing treatment of medical conditions via neurostimulation of peripheral nerves.

Bridget Dever partners with schools to administer
a "screener" to all students, typically twice per year.
---
Contact Us
Questions, feedback and content suggestions? We welcome your feedback. Email us at vpresearch@lehigh.edu.
Follow us on Twitter @LehighResearch
---
Office of the Vice Provost for Research
Alumni Memorial Building, 27 Memorial Drive West
Bethlehem, PA 18015