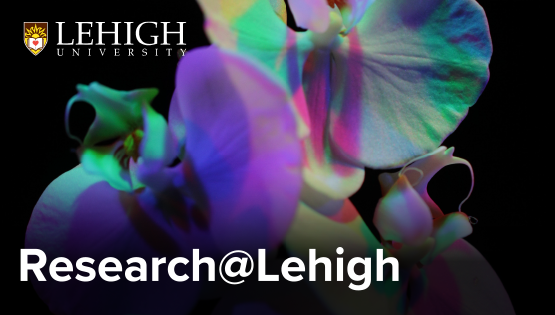 October 3, 2022
Welcome to Research@Lehigh, a monthly newsletter from the Office of the Vice Provost for Research featuring research resources and services; important announcements and deadlines; upcoming events, workshops and training; and recent research news.
---
Announcements  
VPR Staff are available to attend departmental or faculty meetings to review recent research compliance updates, including the following topics:
NSF's upcoming conversion to research.gov and postponement of the requirement to use ScienCV for proposals
NIH's forthcoming requirement for Data Management and Sharing plans for proposals submitted on or after January 25, 2023
Disclosure requirements included in Other Support and Current and Pending submissions
Lehigh's policy on Financial Conflicts of Interest Related to Research and the upcoming annual disclosure solicitation that will be distributed to all faculty and staff
An overview of changes to Lehigh's export control compliance program
Updates on secure research data storage options 
Please reach out to Cynthia Kane or Naomi Coll to schedule a meeting.
---
Upcoming Dates & Deadlines
FRI, OCT 7 | 5:00 PM
The FRG provides funding of up to $6,000 for the conduct, completion and expansion of research projects. 
FRI, OCT 7 | 5:00 PM
The Dale S. Strohl '58 Awards support CAS undergraduate research in the Humanities and Social Sciences for students working with a CAS faculty member. 
FRI, OCT 14 | 5:00 PM (Letter of Intent)
FRI, OCT 28 | 5:00 PM (Full application, if selected)
The Accelerator grant supports teams of Lehigh investigators in developing multi-investigator research programs in particularly promising areas.
FRI, OCT 14 | 5:00 PM (Letter of Intent)
FRI, OCT 28 | 5:00 PM (White paper, if needed)
The Major Research Instrumentation Program (MRI) catalyzes new knowledge and discoveries by empowering the Nation's scientists and engineers with state-of-the-art research instrumentation.
FRI, OCT 28 | 5:00 PM (Letter of Intent)
The Partnerships for Innovation (PFI) Program funds technology translation and development based on prior NSF-funded research projects from all science and engineering disciplines supported by NSF.
WED, NOV 2 | NOON - 1:00 PM
Join us for a discussion on grant options and strategies for success for IES, NIH MIRA, NSF Career, and DOD early career grants. Panelists: Esther Lindstrom (Special Education), Johanna Kowalko (Biological Sciences) and Nader Motee (Mechanical Engineering).
---
Featured Resources 
This guide explains key concepts for faculty and staff who are involved in applying for, conducting, and stewarding research programs. The content is specifically related to sponsored programs, as well as topics that are important regardless of the source of support.
Did you know?  The Fund for Publishing provides up to $2,000 to support research publication needs in any discipline. Applications accepted on a rolling basis.
The Office of Research maintains an online library of successful internal grant proposals, available to support Lehigh faculty in their grant writing by offering ideas and insight into content depth, structure, style and format.
---
Policy Updates 
National Institutes of Health (NIH):
---
Spotlight Q&A
Get to know members of the Lehigh Research team each month, starting with our new VP:
Anand Jagota
Vice Provost for Research
How would you describe your job (to a layperson)?  
Together with my excellent team, we try to improve the ethos of research at Lehigh, from streamlining processes to enhancing the environment for research.
How do you relax?    Exercise, sport, reading.
What is the last book you read?   "A Most Wanted Man," by John LeCarré.  It gets a 'B' grade -- great writer but this one isn't up to his usual standard.
---
Research News
| | |
| --- | --- |
| | Spearheaded by the McDermott lab at Lehigh, the research demonstrates there are more hydrothermal vents in the deep-sea than previously thought and underscores a need for bathymetric mapping to locate them. |
| | The NE region hub, led by Princeton and including Lehigh, will accelerate tech & enhance diversity in entrepreneurship. Applications for the November Propelus I-Corps program are due Oct 17, 2022. |
| | Researchers discover an enhanced reaction rate when gold and palladium nanoparticles are placed on a conductive support. |
---
Contact Us
Questions, feedback and content suggestions? We welcome your feedback. Email us at vpresearch@lehigh.edu.
Follow us on Twitter @LehighResearch
---
Office of the Vice Provost for Research
Alumni Memorial Building, 27 Memorial Drive West
Bethlehem, PA 18015